Let me start off with a quote:
"Whether you think you can or you think you can't, you're right"
– Henry Ford
Ruby thought she could.
And she did.
She manifested $13,000 in the first two weeks..
$100,000 after six weeks..
She even received a ticket to a Christmas light show as a gift for her mother.
That's why I urge you to believe you can.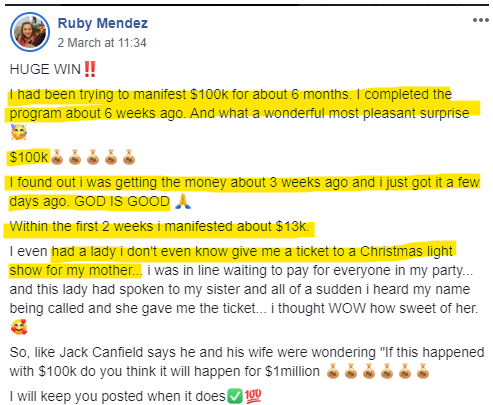 Sticking to the plan everybody else has, will get you the results everybody else got.
To do what everybody else is doing gives a false sense of safety, stability, certainty.
Things that can disappear in a heartbeat.
Doing so will never give you fulfillment.
Which is why I'd like to invite you to bet on yourself, join the Source Hacker System and manifest a life you love, fast, easy and on demand.
Hope to see you on the inside soon.