Hi guys, today we cover the story of Kevin who has manifested over $22k+ in his business after joining the Source Hacker System.
He was a struggling affiliate marketer but after getting his mindset right, he was able to quickly scale his business and increase his earnings by a massive percentage.
This goes on to show how doing your inner work right can help you maximize your results in the outer world.
Hear from Kevin himself regarding what he has to say regarding the Source Hacker program.
Kevin has managed to secure multiple wins during his journey in the Source Hacker Program but the biggest ones are here –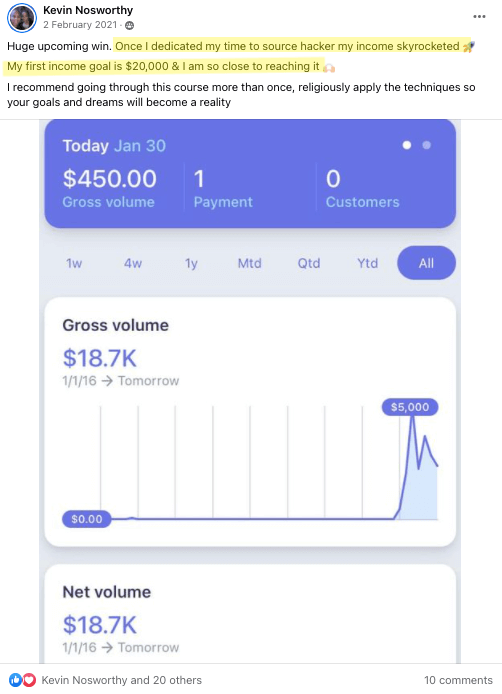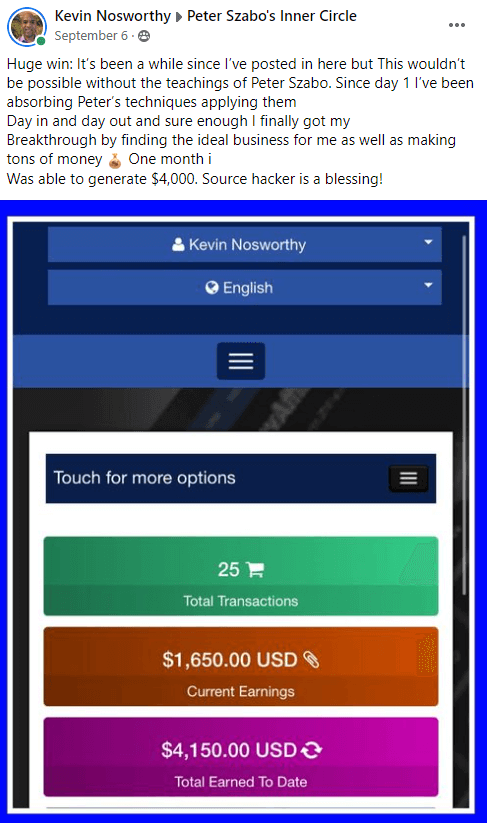 Not only this, he received checks in the mail and also was able to manifest a business coach who will help him to get to 6 figures per year.
This is the magic of the Source Hacker System which thousands of students have experienced. Well, it's actually a proven process to get what you want but it seems like pure magic in many cases.
We have also interviewed Kevin so that you can know his journey in full –
If you haven't yet joined the Source Hacker Program yet, be sure to try it out backed by a 30 day money back guarantee. Create a life you love and manifest your wildest desires!