I remember when I started out at 11 years old, I was scared to even put my full name out there.
My english wasn't great, my family lost most of our savings in an investment, it was a very rough spot.
When I look back at it now, it feels like a different life.
I realize that betting on yourself is a leap of faith that is not easy to make.
But let me tell you it is so worth it.
Trust me.
Grace, a member of the Source Hacker System™ has made that bet.
Within 7 days of setting up her business she reached 13 clients while she's still in university.
Don't take my word for it, take a look at what she said: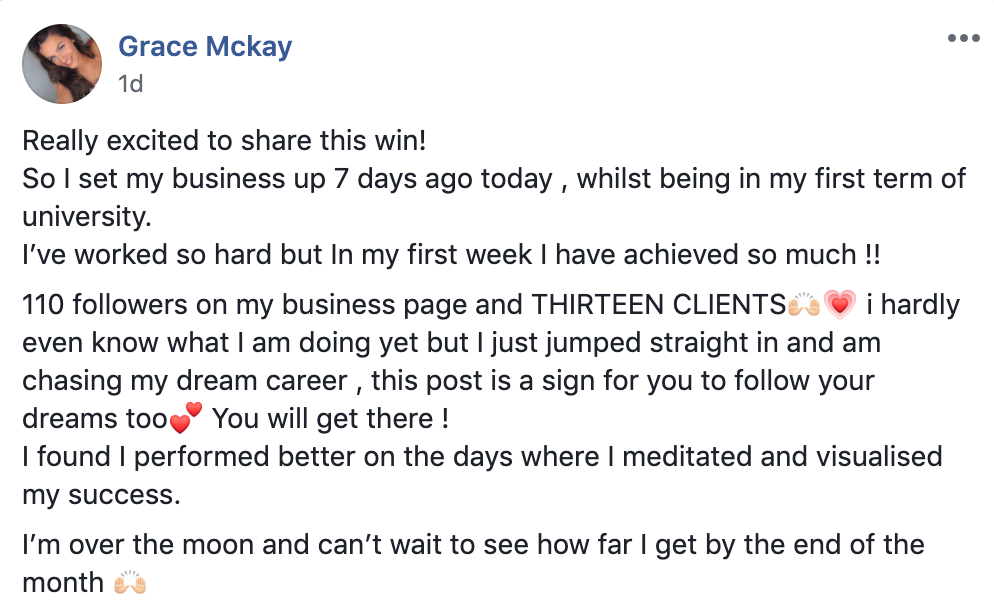 Will Smith once said: