So how do you go from not having a business and in debt to manifesting the business, a great credit score and +$2k in 3 days?
Well you should ask Kevin.
The first half of the first sentence describes Kevin when he entered the program.
The second half are the results he's gotten after implementing the things he's learned on the inside.
So what exactly are the things he learned and implemented?
Before you do so, take Kevin's words over mine: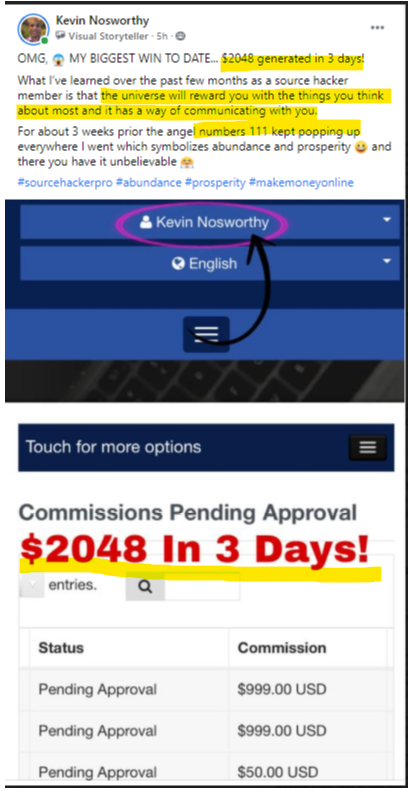 Kevin has been in your shoes before.
He decided to bet on himself and manifest a life he loves – and he did.